Spanish courses for groups in Santiago de Compostela.
Bring your students on a language immersion that they will want to repeat over and over again. 
If you are organizing a study trip with your students because the four walls of the classroom are too small and the textbooks leave you waiting more ...
Your great trip to Spanish language could start here.
At Academia Iria Flavia we help you create tailor-made language immersion experiences for your students to practice the Spanish they will need when they move around the world, while experiencing Spanish culture and customs firsthand.
Indeed, to learn a language, you also have to live it.
What else can we do for you?
We jump from the classroom to the streets of Santiago de Compostela to combine the training with a cultural program so diverse that your students will not have time to get bored. Some of our courses include up to 7 weekly activities, such as: trips, cultural visits, dance classes, sections of the Camino de Santiago, interaction games with Spaniards, cooking classes, company visits ...… The perfect recipe to get to know in depth the Spanish language and culture.
We take care of managing the accommodation of the entire group. Students can stay with Spanish families, at student residence or at hotels. The average distance from the accommodation to the school is 15 minutes walking (max. 30 minutes). We pay special attention to the needs of students (allergies, illnesses, intolerances ...). In addition, we offer free accommodation for accompanying teachers.
We will help you prepare your trip from the very beginning. From advising you on the best way to get to Santiago de Compostela from your city, to receiving you at the airport to start the experience on the right foot.
Ultimately, we will be your right hand
We accompany you throughout the experience, for everything you need. Either to take you to discover the best secrets of the city, to make sure that the meals of the residence have vegan options or to speak personally with the parents of a teenager and convince them that their child is having a great time.
You are about to start an unforgettable trip to one of the most beautiful cities in Spain. At Academia Iria Flavia we will ensure ensure that your only concern is to enjoy the experience to the fullest.
See you in Santiago de Compostela?
Since 1994, at Academia Iria Flavia we have received thousands of students and groups from all continents who have discovered the wonders of our monumental city, its innumerable parks and its gastronomy.
There are many reasons to choose Santiago de Compostela as a destination for your study trip.
With only 90,000 inhabitants, in Santiago de Compostela you will find a welcoming, safe city without tourist crowds (and a World Heritage Site by UNESCO). A diverse region, promising and brimming with life and culture.
The Camino de Santiago, one of the largest and best preserved historical centers in Spain, an immense set of parks and green areas, connection with the big cities of Galicia and the best beaches in the north of Spain, tapas at noon or a sunny moment in the Plaza de la Quintana ...
We have plenty of reasons to invite you to Santiago de Compostela, but none of them will do as much justice as it deserves.
Come and discover the city that will welcome you with open arms. 
We are waiting for you in Santiago de Compostela.
Si quieres conocer la experiencia de otros estudiantes que han pasado por nuestra escuela, estas son algunas de las opiniones que nos han dejado (y que guardamos con cariño 🧡).
There are no words really to tell you how much I appreciate all the hard work you put into everything that you do, and have done in previous years, for my students and the chaperones! You take such care in making sure all students at Academia Iria Flavia have a great experience, and you are amazing! The students cannot stop talking about you all, the school, their host families, the town, and all of their incredible experiences. They have been telling me that this experience changed their lives and they are truly grateful to you all at Iria Flavia.
La fórmula de un curso de español con enseñanza online, después de tantos meses de enseñanza curricolar a distancia, podía ser poco motivadora para alumnos de 16 y 17 años; pero el resultado fue todo lo contrario. Los estudiantes quedaron impresionados no sólo por la calidad de las propuestas didácticas, sino también por la atención prestada a cada uno de ellos. Además el mezclar actividades relacionadas con las prácticas laborales (PCTO en Italia) con conversaciones dedicadas a temas y ámbitos reales, ha incrementado el interés en todos los estudiantes que demuestran ahora una actitud comunicadora evidentemente mejorada. El trabajo en grupos pequeños y de diferentes niveles de competencia (de A2 a B2) ha permitido que el curso resultara aun más eficaz. Algunos de los estudiantes están pidiendo que se organice otro curso antes de finales del año escolar, para revisar y controlar sus mejoras en el uso del español. En fin...¡gracias por todo!
Accreditations and Partnerships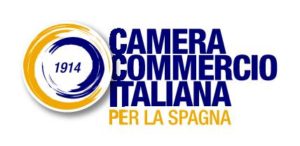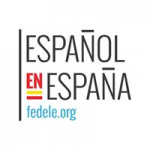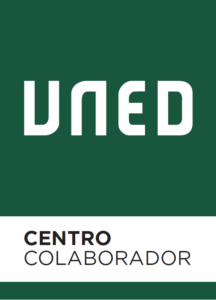 Your Spanish school in Santiago de Compostela awaits you