Welcome to Academia Iria Flavia
And to Santiago de Compostela!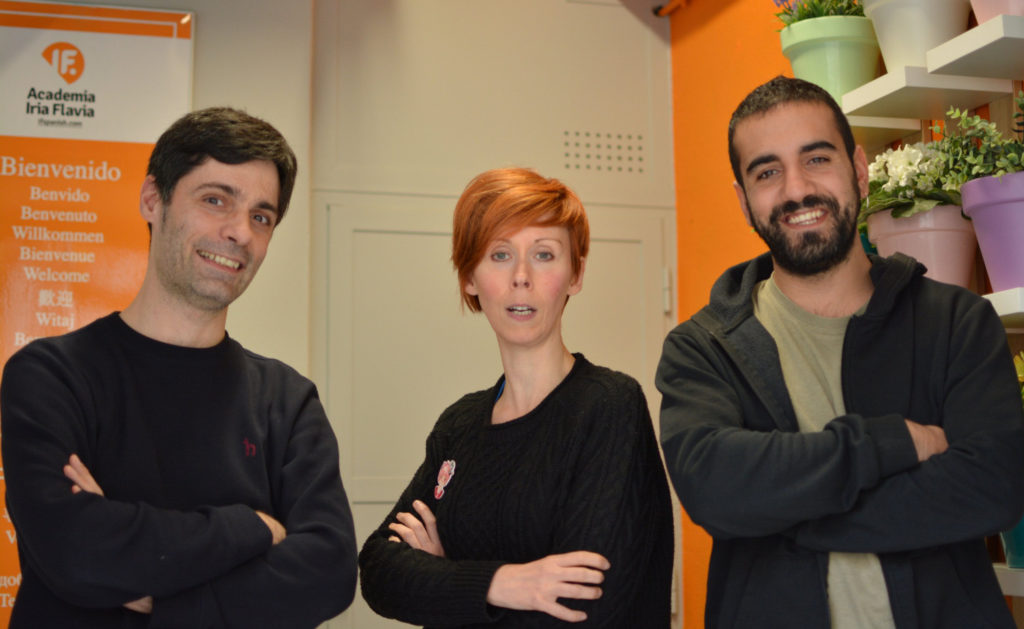 Academia Iria Flavia is an Institute Cervantes accredited school school established in Santiago de Compostela in 1994.
From that time thousands of students from all continents have discovered the wonders of our monumental city, its countless parks and its gastronomy while learning Spanish in our classrooms.
The school is strategically located, only 2 minutes away on foot distance from the monumental area.
We organize your full stay: course, accommodation, and also your airport transfers.
What's more, we provide you a range of free and paying activities in order to use the Spanish language outside the classroom environment, and to socialize with other students.
We have a big variety of courses aimed at adult learners, university students, secondary school students, as well as specific formation for Spanish teachers, native and non native alike. Our own team of teachers, with a long experience and also a great sense of humour, will help you enjoy your stay.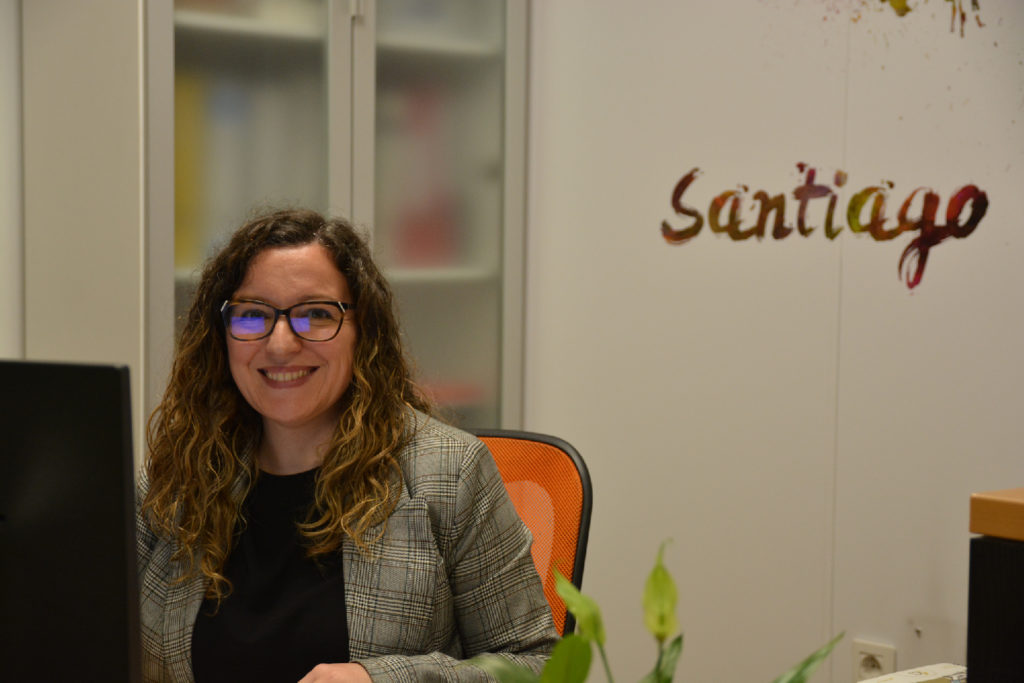 The main goal of our courses is the communication. And so, the activities developed in the classroom aim to encourage dialogues and an exchange of ideas. We thoroughly enjoy working with current topics, offering exercises and situations which will be useful "out there".
Our classes follow these approaches:
Work with motivating and relevant tasks according to levels and needs
Up-to-date and assorted materials, as well as student handbooks from the most prestigious publishing companies.
Focus on communicative skills.
Attention to the improvement of the fluency, self-confidence and fear of mistakes.
Dynamic and enjoyable lessons.
Build-up of a good work environment, flexible and playful.
We always speak to you in Spanish and we constantly use mime techniques in order to not turn to bridge-languages, continuously exposing you to the language which you are studying. We teach you standard Spanish but we will also mention Latin American varieties.
All our programs, methods and materials have been assessed and evaluated by the Instituto Cervantes on its regular audits.
We could say our teachers are all graduates, having completed master degrees specialized in teaching Spanish, they speak foreign languages and have a lot of experience with all kind of students. We could also say that all of them have a long experience with online teaching.
All this would be true.
But the most important thing is that they enjoy teaching. And when they are not teaching, they keep their eyes wide open, because maybe a scene from a film, a song they listen to in a coffee-shop or a brochure in the mailbox could be useful for explaining certain things to their students.
And they work in teams. They really do.
They share materials and experience. And lots of coffee too.
They regularly go to different types of courses about teaching, about the creation of new materials or about the use of any tool that could help them surprise and better connect with their students.
And they have invented the Monday and Friday dance to start and finish the week just as well.
We are very proud of them! Come and meet them.
Accreditations and collaborations
Academia Iria Flavia is accredited by the Instituto Cervantes. This is the only internationally recognized accreditation for Spanish teaching and is a guarantee of quality. To become an accredited center, the school must successfully pass rigorous quality controls, both in its academic program and in its administrative processes, teacher training, facilities, accommodations, etc. We work daily to meet these requirements and continue to improve.
We are a member of FEDELE (Spanish Federation of Spanish Schools for Foreigners). This association guarantees the legality and quality of the Spanish teaching of its members. All federated schools have the seal of quality in Spanish language teaching (Instituto Cervantes accreditation certificate).

CENTRALA STUDIESTÖDSNÄMNDEN