Intensive Spanish Courses in Santiago de Compostela
Learn Spanish at your own pace while you discover Santiago de Compostela, its culture and customs.
In these courses, we help you practice the Spanish that is spoken in the real world. Not only for the exams, but also to understand everyday language and speak it more fluently in useful as well as different contexts.
We believe in empathic and flexible teaching. Therefore, our goal is to accompany you and help you throughout the process. If you need to change the pace of the classes, we change it. If you need to work more on oral communication, we will do it. If you want to know where you can taste the best empanadas in the city, we will take you there.
Afterwards, you will jump from the classroom to the streets of Santiago de Compostela to combine your training with numerous activities and trips that will allow you to learn more about the Spanish language and culture.
Upon completion, you will receive a certificate of attendance. But the important thing is that you will return home with a noticeable progress, with a greater command of Spanish and with the feeling that here you will always have a destination to return to.
All courses are available face-to-face or online. 
Elige el tuyo ahora.👇
25 lessons of 45 minutes per week + 5 individual hours per week.
From 2 to 6 hours of class per day, to focus solely on your learning needs and on the goals you want to achieve.
What else can we do for you?
We propose a varied cultural program to surround yourself with culture and people who want to share it. Trips, visits to museums, tapas and wine tastings ... Participate and involve in a Spanish (a la española) lifestyle.
Tell us what you need to feel at home. We take care of finding and managing the accommodation. You can choose between Spanish families, student residences and shared or private apartments.
We like to surprise our students to see how they get attached to the destination they have chosen. We will accompany you to discover the secrets of the city, the gastronomy and the peculiarities of Galicia.
If you don't know where to start, take your level test now and we will help you choose the most suitable Spanish course for you.
Some opinions of other students who have passed through our general courses (and we keep with love ?).
"Dear Academia Iria Flavia team, I would like to thank you for the lessons and organization during my staying in Santiago de Compostela. Especially I would like to admire the professionalism and empathy of our teacher. Due to her efforts I am now able to compose the long sentences while speaking in routine and understand the speech, which I find a fantastic progress as for two weeks for the very beginner. Also, I would like to appreciate for the accomodation, the good location, comfortable conditions. I will definitely recommend your school to my mates who plan to study Spanish".
"I studied Spanish here for 5 months over 18months. The teachers were awesome and I've remained friends with them for last 6 years! Highly recommend their classes. Everyone there is wonderful and I went from beginner to advanced (with a lot of work) during my studies there"
"Acabo de pasar 3 semanas aprendiendo español aquí en la Academia Iria Flavia y fue genial! He aprendido mucho. Los profesores y el personal fueron brillantes y puedo recomendar la escuela a cualquiera que quiera aprender español en España".
"En general me ha gustado todo y mi profesora es estupenda! El director y la secretaria también me han ayudado con todo y todos son muy majos :)"
"Muchas gracias por todo. He aprendido mucho y lo he pasado muy, muy bien. Las 40 clases terminaron demasiado pronto :)"
Accreditations and Partnerships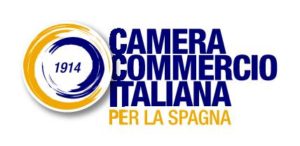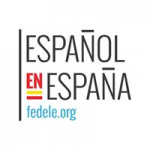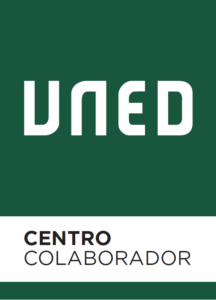 Your Spanish school in Santiago de Compostela awaits you