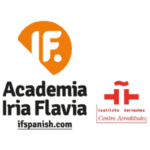 Academia Iria Flavia is an authorised centre of the Instituto Cervantes so we can provide you with the documentation that the embassy will require, but we cannot be held responsible in case the visa is refused, as it depends entirely on the criteria of the embassy.
For visa processing, Academia Iria Flavia will send you the following documents free of charge , once the total cost of the course has been paid:
Confirmation of your enrolment in the course you have chosen.
Invoice for the total amount of the complete programme: course + accommodation.